Gas Services in the Los Angeles County Area
We can handle all of your home's natural gas or propane related plumbing needs, including these common issues:
Earthquake Shut Off Valves
In areas prone to earthquakes, natural gas line shut off valves are an essential investment. These valves are designed to automatically shut off the flow of gas when the ground shakes, preventing hazardous leaks and potential explosions. The installation of shut off valves can provide peace of mind for both homeowners and businesses, ensuring that they are prepared for any seismic activity. It is important to have these valves inspected periodically to ensure they are functioning correctly, as their effectiveness during an earthquake can be the difference between safety and disaster.

Gas Leak Detection
Natural gas and propane are vital energy sources for your home or business, but it is essential for us to detect leaks as soon as possible. Although pipelines are designed and operated to minimize the possibility of leaks, sometimes leaks do happen. When a gas pipeline fails, it poses a severe risk to the surrounding community, including the possibility of an explosion. That's why detecting pipeline leaks is critical. Several technologies exist to detect gas leaks, including acoustic monitoring, gas sensors, and laser-based detection. Detecting a leak as soon as possible is vital, and these technologies help us identify leaks before they become more significant issues.

Gas Line Service & Repair
Natural gas line service and repair is crucial for maintaining the safety and functionality of your home or business. Whether you're experiencing a leak or are in need of routine maintenance, it's important to rely on professionals with the knowledge and expertise to handle the job safely and efficiently. At our company, we have a team of skilled technicians who are dedicated to providing top-notch service that you can trust. From detection and repair to replacement and installation, we are here to ensure that your natural gas system operates smoothly and without any issues. With our commitment to safety and quality workmanship, you can feel confident that your home or business is in good hands.

Gas Line Shut Off Valves
At American Drain Works, we understand the importance of having a natural gas line shut off valve installed in your home. When it comes to safety, there is no room for compromise. That's why our team is fully equipped to provide high-quality installation services that meet safety code requirements. With a natural gas line shut off valve, you can rest easy knowing that you and your family are protected in case of an emergency. We take pride in our work, and we are committed to ensuring that every customer receives the best possible service. When you choose American Drain Works, you can trust us to get the job done right the first time.

Gas Line Service and/or Repipe
As seasoned plumbers, we understand the importance of a well-functioning gas line in your home. From cooking to keeping your home warm, a reliable gas line is crucial for everyday living. However, over time, gas lines can become damaged or outdated, resulting in leaks and potential hazards. That's where our gas line service and repipe comes in. Our plumbers are equipped with the latest tools and knowledge to ensure that your gas line is functioning properly and safely. We take pride in our quality workmanship and timely service, so you can rest assured that your home is in good hands. Don't let a faulty gas line compromise your safety or livelihood. Contact us today for professional gas line services and repipes.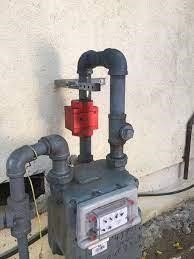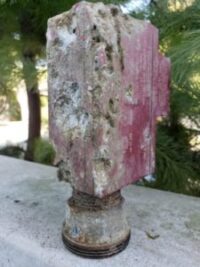 Request Service